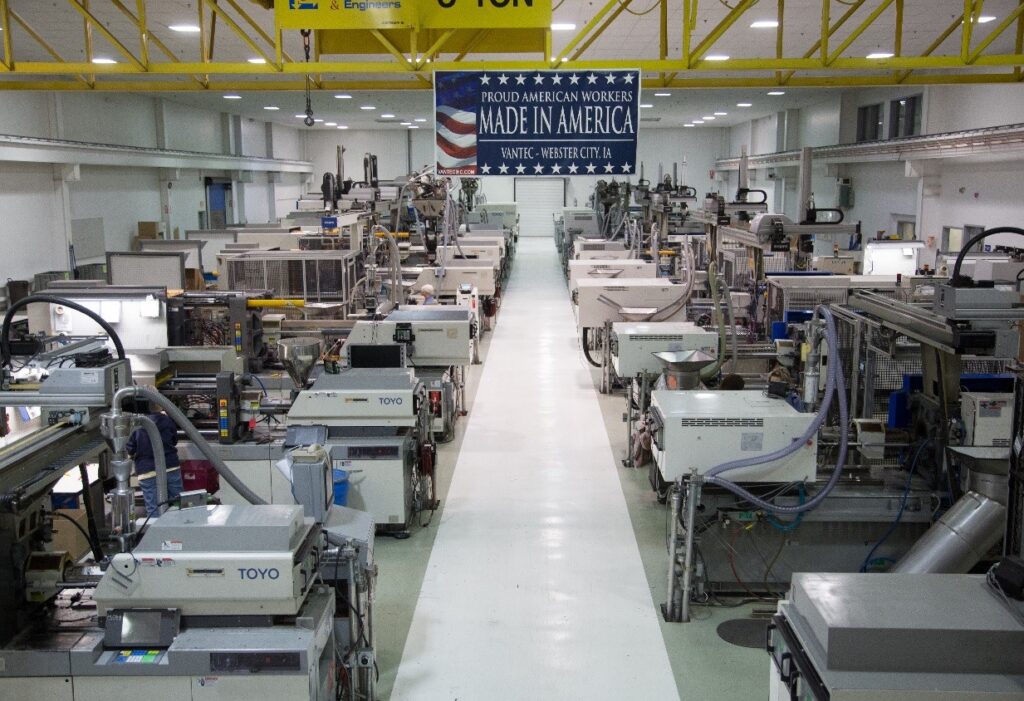 Molding
At Vantec, our experience with highly engineered materials ensures quality products. With a wide range of machinery, from 55 to 1,760 ton presses, Vantec can offer large plastic products with applications like watercraft, laundry machines, or automotive.
Tecair is our precision molding facility that specializes in air movement. Tecair offers products like blowers, impellers, fans, and shrouds, all enabled by the in-house engineering team and four molding bays.
Specializing in polyurethane foam products, Aspen Technologies manufactures products that can be used in a wide variety of applications, including automotive, industrial, agricultural, and retail spaces.
Processes
Plastic Injection Molding
Robotic, Vibration Welding
Large Injection
Two-shot molding
Over Molding
Automation
SolidWorks, CadKey, and AutoCAD Capabilities
Gas Assist Molding